Description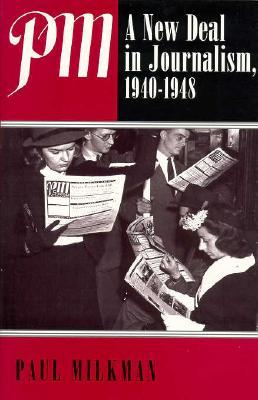 PM: A New Deal in Journalism by Paul Milkman
June 1st 1997 | Hardcover | PDF, EPUB, FB2, DjVu, talking book, mp3, RTF | 272 pages | ISBN: 9780813524344 | 4.38 Mb
This book is the story of PM, an upstart New York tabloid newspaper, that from 1940 to 1948 unashamedly and outspokenly championed the causes of minorities, workers, the downtrodden, and the disfranchised.Throughout its eight year life, PM maintained a circulation of 150,000. It crusaded against crass materialism and isolationism, advocated the continuation of New Deal policies, and strove to build anti-fascist alliances.
The tabloid also gained its reputation by revolutionizing the use of photography and graphics, breaking an industry boycott by printing daily news of radio programming, focusing on consumer news, and rejecting all paid advertising to avoid compromising its views.
Its influence did not die with its last issue, however. In the sixties, PM was seen as a model for several upstart counterculture publications, and many of its stylistic innovations can be found in current newspapers, including the New York Times.Paul Milkman teaches high school English in the New York City school system and has a Ph.D.
from Rutgers University.